Hi everyone!
みなさんこんにちは!
In the U.S. everyone knows Barbie dolls, but it is not necessarily so in Japan. On the contrary, it is hard to find someone who doesn't know Licca-chan dolls here.
When I was little, I really loved Licca-chan, like anyone else. I used to have at least three or four Licca dolls, her boyfriend Wataru, her twin sisters Miki & Maki, and a nice Licca House with a mantlepiece which I had never seen in real life.
Licca-chan is a Barbie-like fashon doll first launched in 1967 by Japanese toy manufacturer Takara, which is now Tomy Company Ltd. They have regularly updated her facial features and hairstyles to meet the changing taste.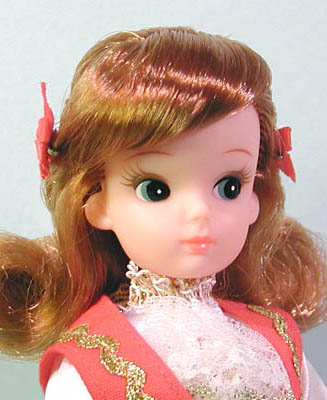 The first version sold 1967-1971
2nd version 1972-1981
3rd version 1982-1986
current version since 1987
When Licca-chan doll was first created, her American counterpart Barbie had already been popular around the world but not very successful in the Japanese toy market. Back then Barbie's super-model-like mature body and Caucasian face looked too foreign to Japanese children.
On the other hand, Licca-chan, who has more childlike features, such as an over-sized head, bigger round eyes, shorter arms and legs, became soon popular.
Unlike her approachable looks, however, her background story created by Takara was rather unrealistic.
Licca-chan, whose full name is Licca Kayama, was born to May 3 to a Japanese fashion designer Orie Kayama and a French musician Pierre Miramonde. Ah, France! This profile settings represents how much Japanese people of the day adored France and its cultures.
When I discovered that she was half-French, I thought, "Ah, this explains why she had such an unusual name!" Since Japanese language doesn't have L sound, I always believed Licca was misspelled. I still don't know if Licca is a typical French name, though.
For your information, Licca-chan's "chan" is one of Japanese honorifics that express affection, used mainly for young girls.
As a girl doll, Licca is always and forever a 11-year old girl attending Shirakaba Elementary school in Tokyo, but Takara has made up her extensive biography.
She grew up happy and healthy. She went to Hearthills University and studied child psychology, but when she spent a summer vacation in France, she was completely inspired by her French diplomat grandfather and decided to become a diplomat. Surprisingly, her dream came true and she was sent to France (again!) as a diplomat at the age of 23.
When she turned 25, she married to her half-German (or half-French?) and half-Japanese boyfriend Franz, who is also a diplomat, but no one knows what he looks like because he has never been created as a doll.
When she was expecting, even a "pregnant version" was introduced in 2001 and shocked many Licca-chan fans. Licca always had boyfriends and many of us were expecting her to marry one of them. Especially her high school sweetheart Isamu who lives next door was the prime candidate, but she chose this mysterious diplomat Franz as a life partner. How realistic!
Next year, she gave birth to a baby girl, whose name is also Licca.
Licca-chan as a expecting mother
I'm not sure whether Licca is as popular as before with kids today; however, according to a TV news report I saw the other day, the doll has recently got new fans -- grown-up women in their 20s and 30s.
Last year Licca doll shop exclusively targeting adult customers was opened in Nihombashi area, Tokyo, where not only dolls but a great variety of clothes and accessories are sold.
If interested, why don't you visit the shop?
Licca Castle Small Shop
Address: B1 floor, J Square Bldg., 18-10 Koami-cho, Nihombashi, Chuo-ku, Tokyo
tel: (03) 5614-0959
Open noon-8 p.m. daily, closed Mon.
5 minutes from A5 or A6 exits of Ningyo-cho Station on the subway Asakusa or Hibiya lines; 5 minutes from B6 exit of Mitsukoshimae Station on the Ginza or Hanzomon line.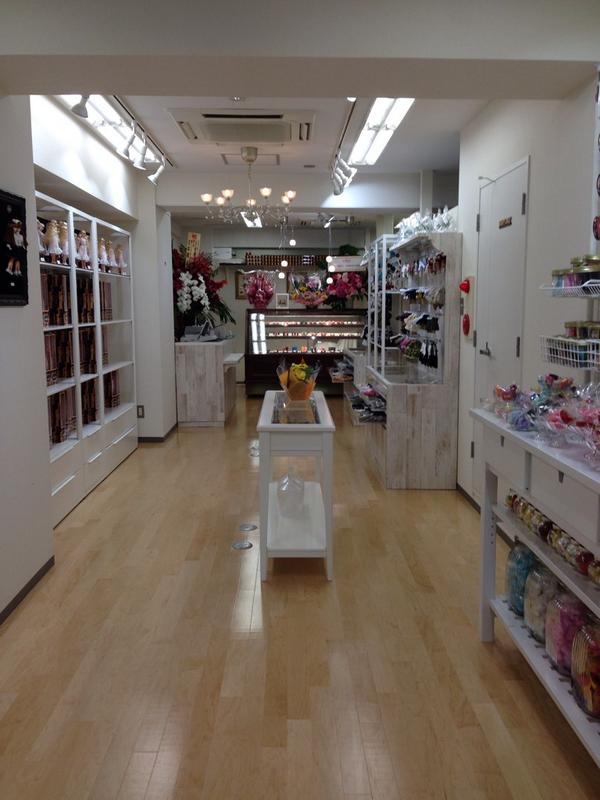 Sophisticated interior of Licca Castle Small Shop
Shoes for the dolls in the showcase




Tomy regularly releases limited editions dolls to make collectors keep buying them. I'm not interested in this type of dolls any more, but when I saw these Yokohama Motomahi versions, I was surprised how fashionable recent dolls are. Special versions are much more expensive than regular ones, but it is no surprise that they would attract adults rather than children.
Licca-chan in Yokohama-born brand cloths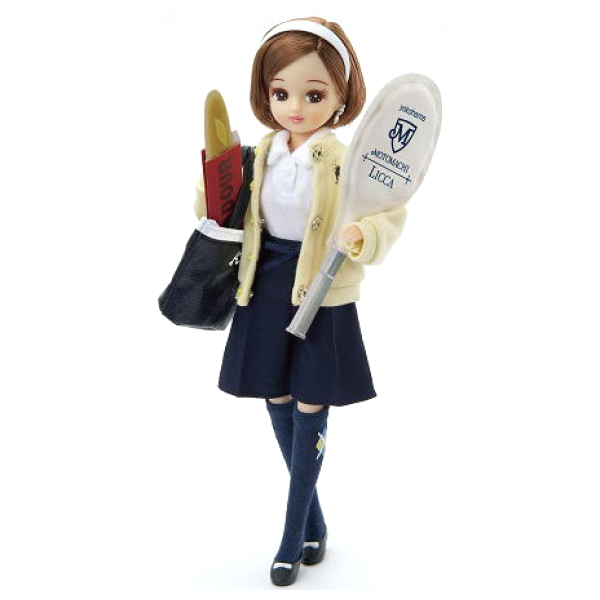 Licca-chan holding a tennis racket




ここからは日本語で。
I'll write it in Japanese from here.
リカちゃんと言えば、日本で一番有名な着せ替え人形です。最初に作られたのは1967年のこと。
一番 (いちばん): best, most
有名な (ゆうめいな): famous
着せ替え人形 (きせかえにんぎょう): fashion dolls
最初(さいしょ)に :at first, initially
当時人気だったアメリカの人形バービーと似ていますが、スタイル抜群で大人っぽいバービーは当時の日本人の子供たちにはあまり受けませんでした。そこで、おもちゃメーカーのタカラは日本人の体型や顔立ちに近い和製バービー、リカちゃんを作ったのです。
当時(とうじ): at that time
人気(にんき): popular
似(に)ている: similar
スタイル抜群(ばつぐん): having a great figure
大人(おとな)っぽい: look mature
受(う)けない: be unpopular
そこで: therefore
体型(たいけい): body shape
顔立ち(かおだち): facial features
和製(わせい): Japan-made
ところでリカちゃんのプロフィールを知っていますか?
リカちゃんの名前は香山リカ。お父さんのピエールはフランス人で、お母さんは日本人です。リカちゃんには双子の妹と三つ子の弟妹がいます。
ところで: by the way
名前(なまえ): name
香山(かやま): Kayama, Japanese family name
双子(ふたご): twins
妹(いもうと) younger sister(s)
三つ子(みつご):triplets
弟(おとうと): younger brother(s)
人形としては11歳の小学校5年生ですが、成長したストーリーもあります。
歳(さい): ~years old
小学校(しょうがっこう): elementary school
成長(せいちょう): growth
リカちゃんは大学卒業後、なんと外交官になりフランスに赴任になります。
大学(だいがく): university
卒業(そつごう): graduation
なんと: to our surprise
外交官(がいこうかん): a diplomat
赴任(ふにん)になる: be transferred
そこで同じ外交官の男性と出会い結婚します。
男性(だんせい):man
出会(であ)う: to meet
結婚する: to marry
やがて女の子が生まれますが、その子もリカと名付けられます。
やがて: in due course
生まれる: be born
名づける: to name
リカちゃんは今子供だけでなく、20代、30代の女性からも大人気です。
子供(こども): children
20代: in their 20s
30代: in their 30s
女性(じょせい): women
日本橋には大人をターゲットにしたリカちゃんの店もできました。 そこでは人形だけでなく、リカちゃんの洋服、靴などが売られており、連日たくさんの女性がショッピングを楽しんでいます。
日本橋(にほんばし): Nihombashi (name of the area in Tokyo)
店(みせ): shop
洋服(ようふく): clothes
靴(くつ): shoes
連日: every day
興味があれば、ぜひどうぞ!
興味(きょうみ): interest